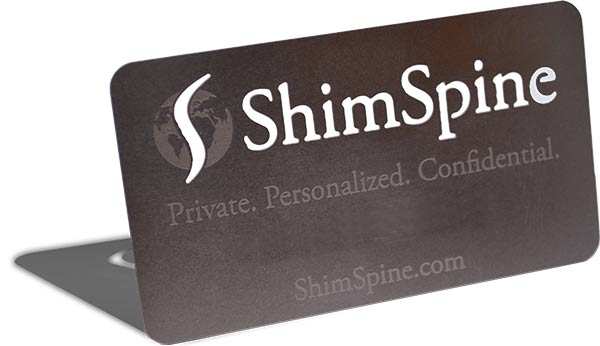 COMPLETE
CONFIDENTIALITY
Many people in the business world or in professional sports do not go for treatment of back problems due to contract negotiations, future promotions or stock market fluctuations. This is understandable, but unnecessary. Confidentiality and convenience are key with these patients.
We at ShimSpine can look after this by supplying after hour appointments and MRI's with only minimal staff present (according to your specifications). There will be no disclosure of your office notes, tests or medical records to any outside entities.
Frequently Asked Questions
Contact
If you are a candidate for our program please call Jason Mazza or Catherine Nicholson at ShimSpine 813-814-9251 or send an email. If you have been given a "black card" please mention it to the front desk when you call.
CATHERINE NICHOLSON RN
Catherine is the Spine Care Coordinator for ShimSpine, and a registered nurse who has specialized in spine surgery for the last fifteen years. She can answer all your questions about the program and the surgical options available. Catherine was born on Cape Breton Island, Nova Scotia, and received her nursing education in Antigonish, Nova Scotia.
JASON S. MAZZA, M.Sc., OA-C, CSA, SA-C, CCRC
Jason is an Orthopedic Clinical/Surgical Assistant with over 20 years of experience working with Dr. Shim.  He is also an assistant professor at the University of St. Augustine and contributor to orthopedic clinical publications. Jason was born in New York and received his education at Emory University and the University of Alabama.