Shimspine Chronology and Analysis Consulting
Attorneys hire orthopaedic specialists to provide opinions about an injury. These specialist opinions, called Expert Witness Opinions, factor into the negotiations when trying to resolve a dispute concerning an injured party.
As an Orthopaedic Spine Specialist, I have been asked to provide expert witness medical-legal opinions since 1994. As an expert medical-legal witness, I understand that court testimony will be a requirement. Expert Witness Opinions must be based on facts, scientific research, experience, and training. Aggressive cross-examination from accomplished trial attorneys should be expected.
Expert witness fees are significant because of the time needed to formulate an opinion that can withstand legal challenges.
For a more economical alternative, a non-testifying Consultant can provide a fact analysis report for attorneys or parties involved in an injury lawsuit.
The non-testifying Consultant will review the records and create a report. Understanding the effects of a person's injury after their event, can be best comprehended by organizing the facts in a chronology. The person's baseline prior to the injury can be established.
To provide the organization of the records into an interactive chronology, I have formed a non-testifying ShimSpine Consulting Service to review records, identify the facts, and produce a Chronology and Fact Analysis Report.    The ShimSpine non-testifying consulting service has been helping attorney and casualty claims clients for the past several years.  
I am now offering non-testifying ShimSpine Consulting to ANYONE who needs to organize the information concerning a musculoskeletal injury.   ShimSpine Consulting uses the Casechronology.com cloud-based software for all cases.   You do not need to be an attorney or a claims representative.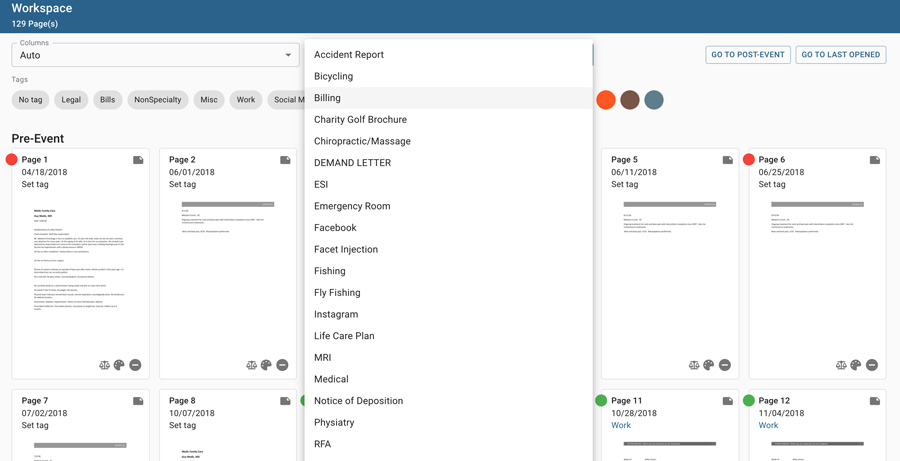 The ideal list of the provided information used in creating the Chronology:
The injured provides all his/her medical records. These records will help to establish the medical baseline and show the changes after the injury event.
Employment records documenting hours worked, overtime, and time off, before and after the injury event.
Gym attendance, social club attendance, and off-work activities before and after the injury event.
Social media postings before and after the injury event.
Personal monitoring devices such as smartphone apps that record miles walked, heart rates, and other measurements before and after the injury event.
Spending patterns before and after the injury event.
All information needs to be provided as an electronic PDF record.
I know it seems unusual to include records of employment, off-work activities, and social media,  but if you are going through a lawsuit, this information may potentially be requested for review.  The best Chronology and Fact Analysis will establish a baseline of a person's life,  not just their medical records.  If an event has changed your life,  it will reflect in all aspects including medical, social,  work, and purchases.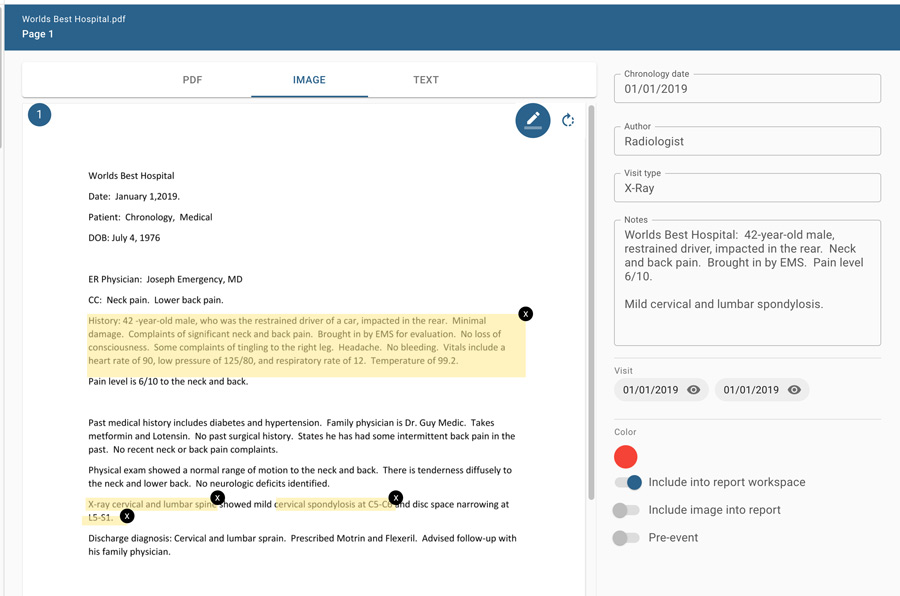 That is why the ShimSpine Consulting Team uses the CaseChronology.com software to create a comprehensive review, not just a Medical Chronology.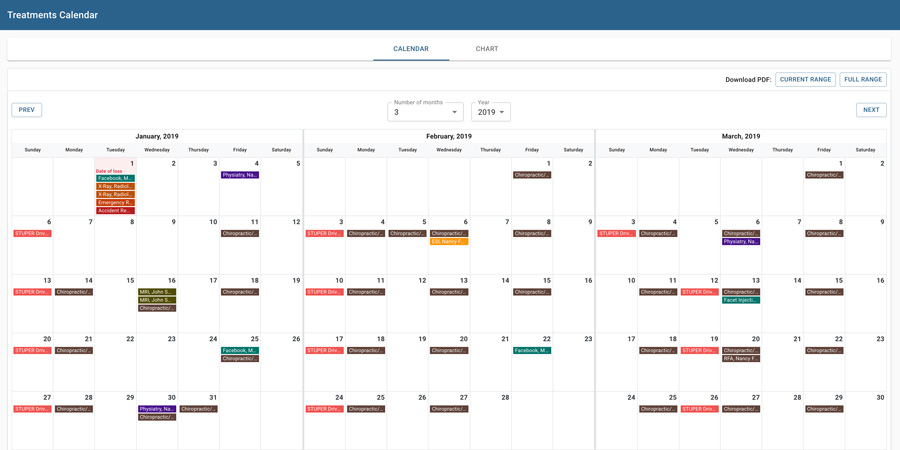 The Shimspine Consulting team will process the provided records and organize the information into an interactive and dynamic chronology. The associated filters and search functions will allow the users to view specific dates, and types of documents. The source documents will always be in view in the so-called workspace, and hyperlinks from the provided calendar and timelines will allow the instant view of these documents.
Should additional records become available, that information can be easily integrated into the Case Chronology® report.
The Shimspine Consulting team will provide brief summaries of the pertinent records.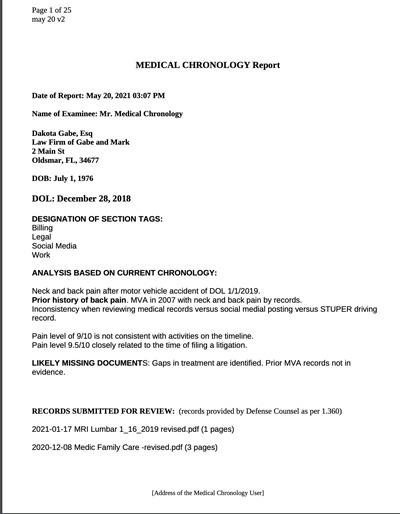 A PDF report will be created with an analysis of the facts of the event and with hyperlinks to the timeline as well as hyperlinks from the report to the specific PDF documents provided in the Case Chronology® and Fact Analysis Report.
What are the costs? $1.25/page provided for Chronology and Fact Analysis.
What is the turnaround time? Averages 7 business days for files less than 500 pages.
What do we get? A PDF Chronology and a Fact Analysis report. Login Access to view the interactive workspace, calendars, and timelines.
What do we need to start the process? A computer with internet access. PDFs of the documents.
Can I give access to my Attorneys? Yes. With your permission, we will contact your attorney to make arrangements for viewing.
How do I start the Process? Email contact@shimspine.com or call 813-814-9251 for more information.
The Shimspine Consulting Team will only provide a Case Chronology® and Fact Analysis. There will be no expert opinions provided in this report.
Expert opinions involve a different process, and fee structure.
Full Disclosure:  John H. Shim MD co-owns Entangle Media,  the parent company of CaseChronology.com. The ShimSpine Consulting team has been the beta test site of the  www.CaseChronology.com platform since 2019. 
Saved to Drive
Last modified: September 20, 2023