Medical Tourism
INTERNATIONAL PERSONALIZED
SPINE SURGERY
Travel from home to Florida for Spine Surgery. We pick you up from the airport and take care of all of the arrangements including a consultation with recognized Spine Surgeon John Shim, hospital or surgery center costs, lodging, and your private medical team. Call to find out more.
Frequently Asked Questions
Medical Facility
All testing, examinations and surgery will be done at Mease Dunedin Hospital in downtown Dunedin or at Countryside Surgery Center in Safety Harbor. The location of surgery will be chosen ahead of time with a decision based on safety, cost and patient preference.
Travel
We expect you to have someone with you, and all lodging will be booked for 2 people per room. We ask that you let us know if you have more than 2 people or young children as they are not permitted at two of our sites and alternative arrangements would have to be made.
You will be expected to book your own flight to either Tampa or St. Petersburg Airport and notify the program coordinator of your arrival time. We will arrange for you to be met and taken to the hotel as part of the program.
Payment
Payment in full is due on Day 1 of your program. You will be asked to bring two certified checks (one for the hospital/ one for the surgeon) or a major credit card. You will be notified of all costs before you leave home. You will be asked to sign an agreement to pick up any costs accrued after a one night stay in the hospital if there are complications. Please be aware that complications are very rare for the surgeries in this program.
Insurance
No, this program does not take any type of health insurance. You will be expected to pay for the program on Day One with either a certified check or a credit card. Receipts will be given so you may want to submit them to your insurance for reimbursement.
Surgery
Due to the nature of this program (involving spine surgery and travel) we have a strict criteria for patients.
Patients must not:
Have had spine surgery in the past
Have a BMI greater than 35
Be diabetic
Have a history of blood clots/ blood thinners or
A history of Fibromyalgia or depression.
We try to do most of our surgeries on Tuesdays. This gives us Monday to settle and pre-op our patient, and the rest of the week for our patient to recover and head home on Friday. This is not written in stone and we are happy to accommodate a different timeline at our patient's request.
We will do our best to find an interpreter for any language you need. We have been very successful with this. Both facilities where we operate have systems set up for the "none English speaking" patients.
Arrival to Tampa, FL for Spine Surgery
You will be responsible for making your travel arrangements to the Tampa Bay area. Once you arrive, we will have you met at the airport by a limousine and taken to your lodging in either Dunedin or Safety Harbor. You will have a choice on where you stay, be it the beautiful downtown Bed and Breakfast, a hotel on the Gulf of Mexico or the Safety Harbor Spa.
Arrangements will have already been made for your pre-op visit to our office. Your Spine Coordinator will meet you and you will undergo a complete pre-op visit including MRI's, and x-rays if needed. You will then meet your surgeon and be examined, have a history and physical done and receive all instructions for surgery. You will be able to enjoy a meal at one of our eclectic restaurants in town and go back to your room. You will sleep well, as you know everything has been looked after. Remember, nothing to eat after midnight!
Surgery Day
A car will pick you up early on your second day. You will be taken to meet your Spine Coordinator and settled into either the Ambulatory Care Unit in the hospital or the holding room in the surgery center. An IV will be started and you meet your OR Nurse and Anesthesiologist. Dr. Shim will also drop by to answer any questions and mark the site of surgery. You will then be taken to surgery. Your Spine Coordinator will be with you through this whole process.
After surgery, you will return to PACU (recovery room) for about an hour depending on the surgery and the patient. When you are walking, eating and able to go to the bathroom, you will be discharged back to your hotel. Please be aware if you have a significant other with you, they will be updated frequently and be able to stay with you most of the time.
Spine Surgery Recovery Days
You may decide that your recovery will be aided by warm sun and short walks through the beautiful place you now reside. You should feel well enough to enjoy the area and still remain close to your room for a nap should you feel like one. You will be allowed to drive, if you are not taking narcotic medications, and may feel like taking in some time at Clearwater Beach, Tarpon Springs, Safety Harbor or Honeymoon Island State Park. A member of the ShimSpine team will check on you and be available 24/7 for any questions or concerns you may have.
At the end of Day 4, if you have an early flight the next day, we will see you again at office. The incision will be checked, further post-op instructions will be given and you will be given a copy of your chart to have with you for your physicians at home.
Returning Home
If you did not see your surgeon the evening before, you will see him this morning, for your final instructions. Just like the arrival, we will transport you back to the airport via Limousine.
You are now our patient for three months so we will be checking on your progress and encouraging you to call with any questions or concerns you may have.
Depending on your job, you can return to work on day 7. We ask that you avoid heavy lifting and strenuous exercise but don't forget to enjoy feeling well again.

Hospital or Surgery Center?
Dr. Shim has privileges in several local hospitals and Surgery Centers. It will be decided ahead of time what surgery you will require and where is the safest and most cost effective place to have that surgery. All our surgeries are done on an outpatient basis.
Depending on your preferences, accommodations for up to 5 days are available at the Safety Harbor Spa, Miranova Inn in downtown Dunedin, or the Best Western Dunedin on the Gulf of Mexico. These accommodations and any transport necessary will be arranged by ShimSpine and will be a part of the package. Our goal is for you to have nothing to worry about but getting better. We do suggest you have someone with you for the duration of your stay.
Safety Harbor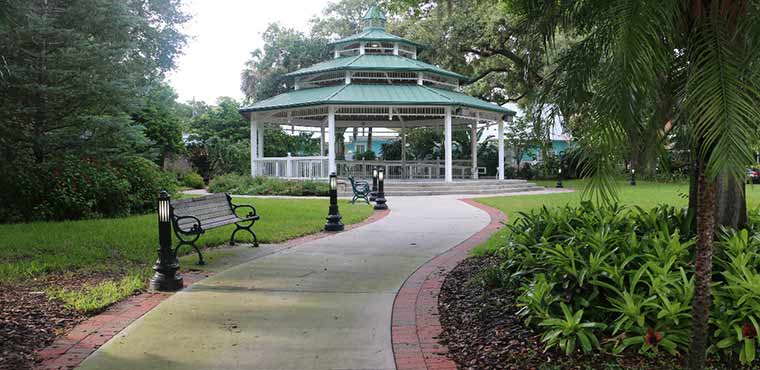 About Safety Harbor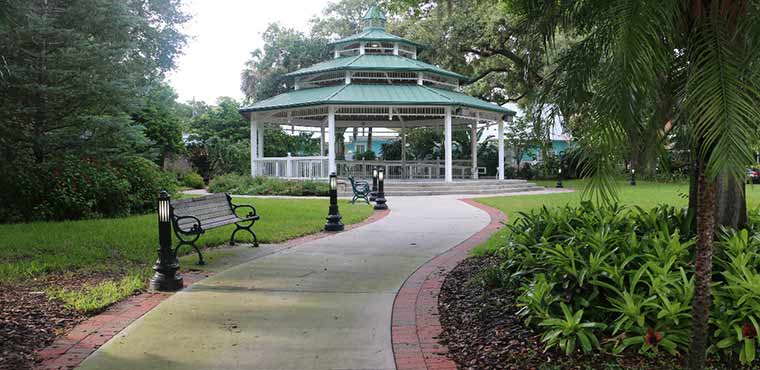 At the top of Old Tampa Bay lies the City of Safety Harbor. Surrounded by the major cities of Clearwater and Tampa, this stunning community of 17,000 people boasts a famous resort, distinctive shops, restaurants & pubs and plenty of things to do for the history lover, the nature enthusiast, or someone in need of rest and relaxation.
The Chamber of Commerce Says…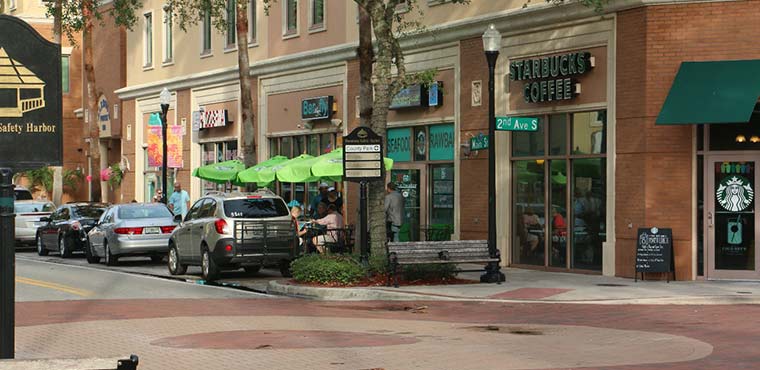 "Downtown Safety Harbor sets the mood for the community. From the palm-lined thoroughfare to the canopied sidewalks and brick lined streets, "Main Street" offers you the opportunity to succumb to your curiosity while perusing through captivating shops, sampling new cuisine and rediscovering a love of art in one of the area's finest galleries on Main Street."
Tour Safety Harbor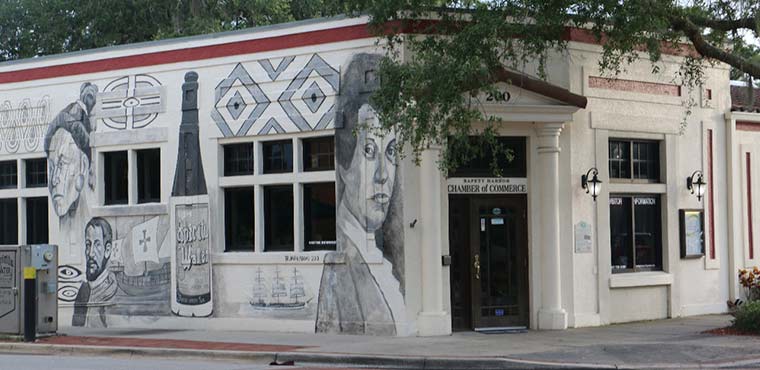 Begin your stay with a visit to the Chamber of Commerce. Located at 200 Main Street, this original bank building housed the first Town Hall when Safety Harbor was incorporated in 1917. There you will receive all the information you will need to make your stay interesting and fun.
Spa Packages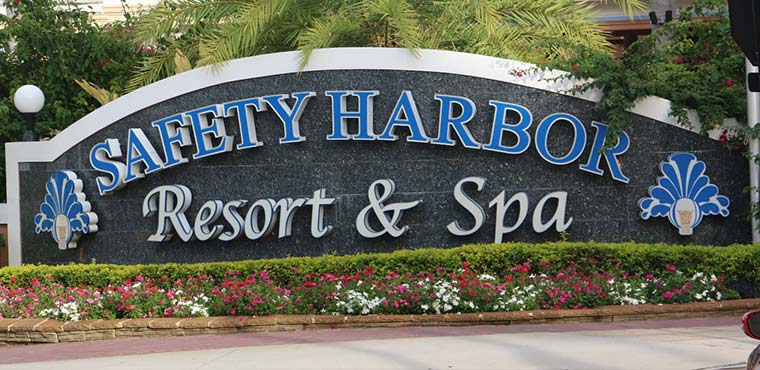 If you are not staying at the famous Safety Harbor Spa, you can still go for several types of Spa Packages or just lunch. It is worth stopping by to see the history and beauty within.
Tampa Bay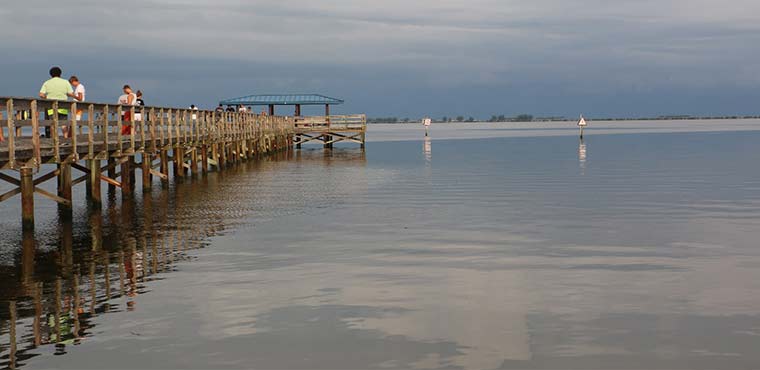 As you continue down Main Street, you will come upon the beautiful Marina and the dock which goes out into Tampa Bay. A peaceful place to fish, kayak or just sit and watch dolphins, manatees and other wildlife, this is one of the more beautiful spots in the Tampa area.
A Lovely Place to Visit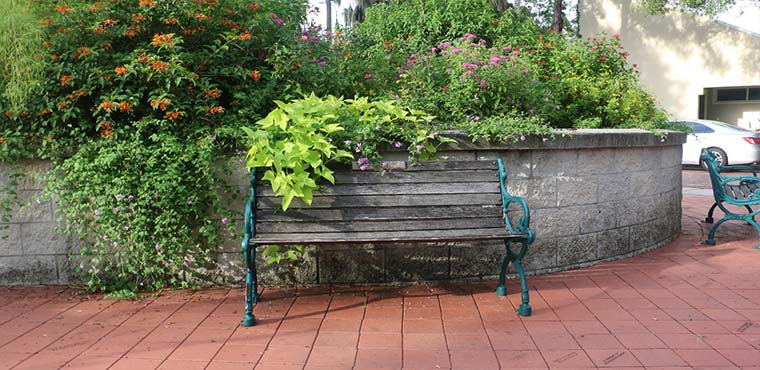 Safety Harbor is a lovely place to visit and a perfect place to recover from surgery. There are places to rest, eat, walk and just enjoy what a small town in Florida can offer. Please look online for more information on the Spa and this beautiful little town.
For more information
Please note to our Canadian and British friends, "harbor" is spelled the American way on these sites (no u)

Dunedin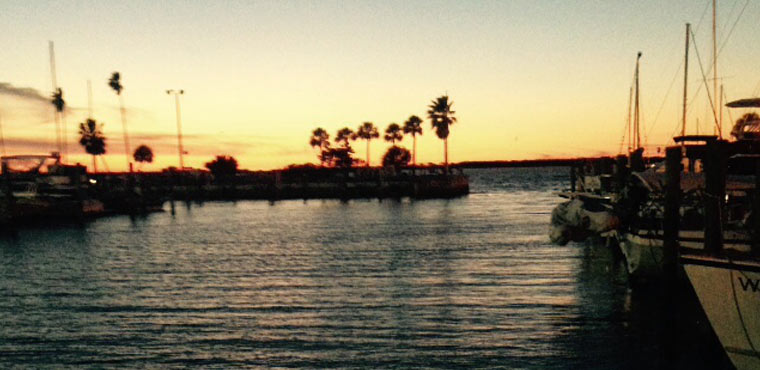 About Dunedin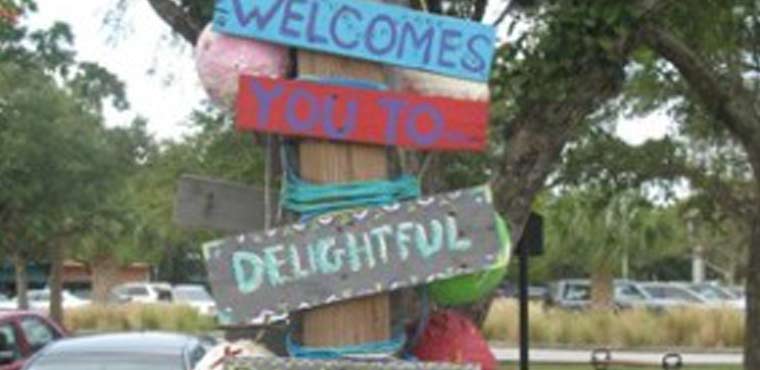 On the Gulf Coast of Florida, next to Clearwater and a mere ½ hour from Tampa, is one of the hidden gems of Florida. Though it comes across as a small town, there are 37,000 residents and all the conveniences of a city without that "cookie cutter" feel. Dunedin boasts a very quaint and vibrant downtown, beautiful parks and marina and its fabulous beaches, all for the most discerning visitor.
Things to do in Dunedin…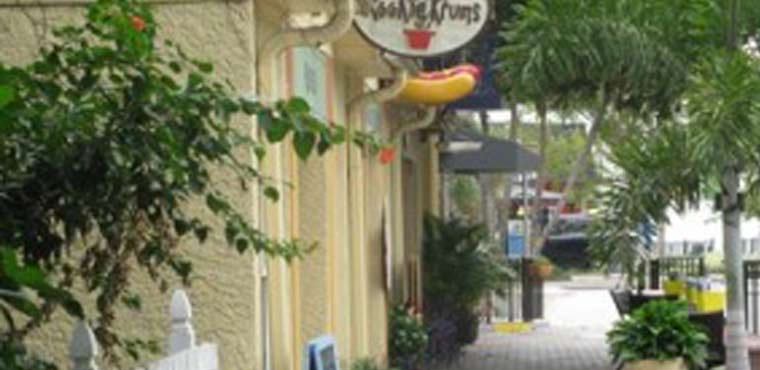 Downtown Dunedin consists of shops, galleries and restaurants that are individually owned and operated. No "chains" here; just the pride of individuals in making their hometown a place you want to come back to again and again. There are 25 different events and festivals held in the downtown each year and if that's not your thing…
A Romantic Atmosphere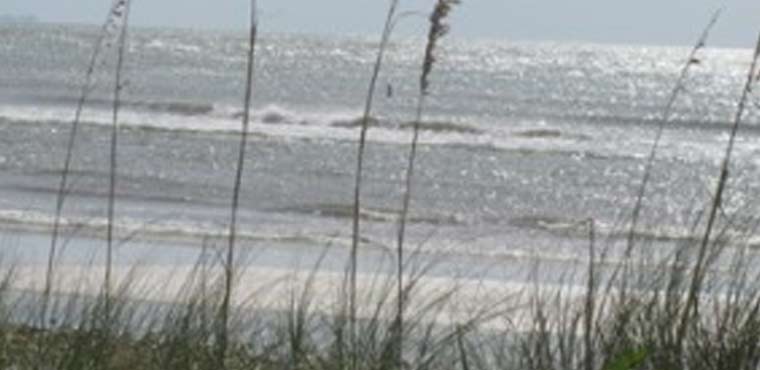 Two miles from the beautiful downtown are the world renowned beaches of Honeymoon Island and Caladesi State Park. Separated from the mainland by a causeway (Honeymoon) or a ferry (Caledesi), these unspoiled beaches give you the best the Gulf of Mexico has to offer, including warm tropical waters, soft sand and abundant wildlife.
A Popular Destination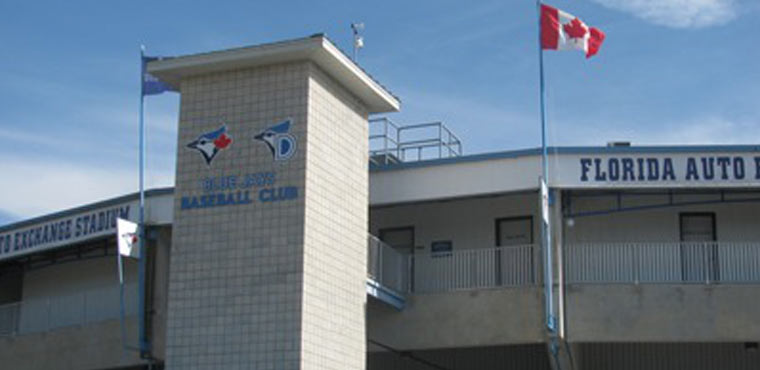 Along with our beaches and downtown, this city's great love of baseball and the popularity of Spring Training and the Grapefruit League is legendary. As the Toronto Blue Jay's second home, Dunedin is a popular destination of our Canadian neighbors and a great chance to meet and watch your baseball heroes before the regular season starts.
Everything you might need…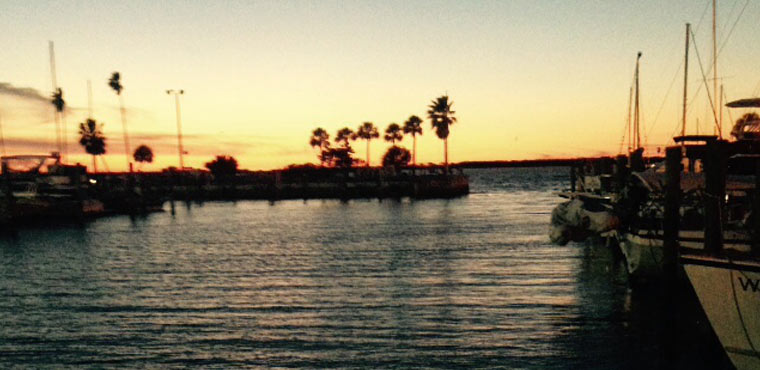 Dunedin is a great place to visit and a wonderful place to recover from surgery. Everything you might need is within walking distance and you can do as much or as little as you want without any pressure. It boasts both the Meranova Inn and the Best Western on the marina as our favorite places for our patients to stay. We think recovering from surgery with this view is that little bit more pleasant.
For more information
For more information on Dunedin, Florida, please go to the following websites:
Reasons not to have Surgery Away from home:
Previous spine surgery in the same area
History of blood clots or use of blood thinners (Warfarin, Coumadin)
BMI greater than 35
Uncontrolled diabetes
History of Cardiac or Pulmonary disease
History of surgical infections i.e. MRSA
Spine Surgeries available to our International patients:
These are common surgeries done for herniated disc, degenerative disc disease, sciatica and other problems with the spine.