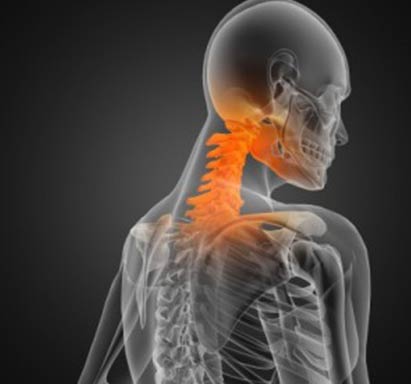 Cervical Sprain-Strain (Whiplash)
Whiplash is a neck injury due to forceful, rapid back-and-forth movement of the neck, that most often occurs during a rear-end auto accident, but can also result from a sports accident, physical abuse or other trauma.  The muscles,  ligaments and tendons of the neck can be stretched,  and even torn.
Common signs and symptoms of whiplash include neck pain, stiffness and headaches. When not associated with an auto accident,  it is called a neck sprain or strain.
Symptoms can include neck pain and stiffness, loss of range of motion in the neck, headaches (most often starting at the base of the skull) and tenderness in the shoulders, upper back and arms.
The vast majority of cervical sprains gets better with conservative care.  Sometimes,  with a significant disruption of the muscles,  tendons and ligaments,  it can lead to chronic pain.
Disclosure Statement
The information provided on this website does not provide or should be considered medical advice. It is not a substitute for diagnosis or treatment of any condition. The information provided is for informational purposes only. You should not rely solely on the information provided on this website in making a decision to pursue a specific treatment or advice. You should consult directly with a professional healthcare provider.

As a condition of using the information on this website, ShimSpine and its physicians are not responsible for any advice, diagnosis, treatment or outcome you may obtain.

ShimSpine.com is completely self-funded. No outside funds are accepted or used. This website does not utilize paid advertising as a source of revenue.