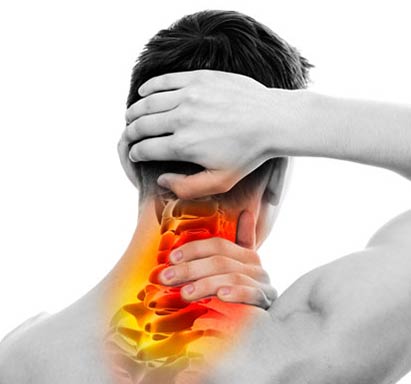 Cervicalgia
Cervicalgia is neck pain usually associated with trauma or aging. It is also referred to as none-specific neck pain. The cause is usually multifactorial and includes poor posture, neck strain, sports and occupational activities, anxiety and depression.
Symptoms vary with different physical activities and over time. It is aggravated by particular movements, posture, and activities, and relieved by others. Pain is often, but not always, aggravated by exercise and relieved by rest. It radiates in a non-segmental distribution into the shoulder, upper back, arm(s) and head.
With Cervicalgia, there may be associated neck stiffness and muscle spasm, decreased range of motion and tenderness of muscles. There is usually no objective loss of sensation or muscle strength.
Disclosure Statement
The information provided on this website does not provide or should be considered medical advice. It is not a substitute for diagnosis or treatment of any condition. The information provided is for informational purposes only. You should not rely solely on the information provided on this website in making a decision to pursue a specific treatment or advice. You should consult directly with a professional healthcare provider.

As a condition of using the information on this website, ShimSpine and its physicians are not responsible for any advice, diagnosis, treatment or outcome you may obtain.

ShimSpine.com is completely self-funded. No outside funds are accepted or used. This website does not utilize paid advertising as a source of revenue.