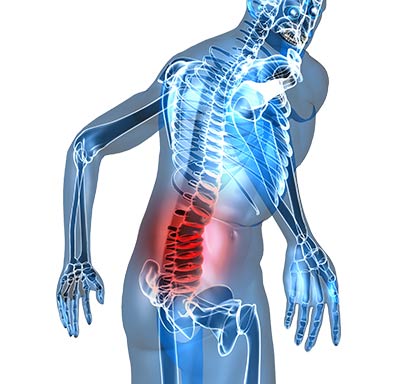 Mechanical Back Pain
Mechanical back pain is the general term that refers to any type of back pain caused by placing abnormal stress and strain on muscles of the vertebral column. Typically, mechanical pain results from bad habits, such as poor posture, poorly-designed seating, and incorrect bending and lifting motions.
Mechanical back pain affects men and women equally. The onset most frequently occurs in people aged 30-50 years. Low back pain is the most common and most expensive of work related disabilities in the United States.
Mechanical Back Pain should be self-limiting with treatment but radiological films are appropriate if the conservative care does not help in approximately 6 weeks.
Disclosure Statement
The information provided on this website does not provide or should be considered medical advice. It is not a substitute for diagnosis or treatment of any condition. The information provided is for informational purposes only. You should not rely solely on the information provided on this website in making a decision to pursue a specific treatment or advice. You should consult directly with a professional healthcare provider.

As a condition of using the information on this website, ShimSpine and its physicians are not responsible for any advice, diagnosis, treatment or outcome you may obtain.

ShimSpine.com is completely self-funded. No outside funds are accepted or used. This website does not utilize paid advertising as a source of revenue.