Tampa Bay Orthopaedic Specialist – Tampa, FL
Tampa Bay Orthopaedic Specialist
 Orthopaedic Surgeon – John H. Shim, MD
Tampa Bay Orthopaedic Surgeon since 1993
Office: 813-814-9251
Before becoming a Tampa Bay Orthopaedic Specialist,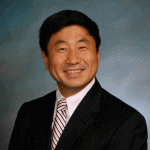 Dr. Shim earned his Bachelor of Science degree at the Massachusetts Institute of Technology. He then received his medical degree at the State University of New York, Health Science Center, in Syracuse. After completing a one year general surgery internship at Albert Einstein College of Medicine/Montefiore Medical Center, he continued his training there with a four year orthopaedic surgery residency. Dr. Shim concluded his formal education with a one year fellowship in spinal surgery at the New England Baptist Hospital located in Boston, Massachusetts. While in Boston, Dr. Shim was a clinical instructor at Tufts University Medical Center where he taught orthopaedic residents. In addition to his teaching duties, Dr. Shim was an attending physician at the Boston Back Clinic and was actively involved in research and patient care at the New England Spine Care Rehabilitation Center. Currently, he is a member of The American Board of Orthopaedic Surgeons, and the North American Spine Society. He is a Fellow of the American Academy of Orthopaedic Surgery as well as the American College of Surgeons. Dr. Shim's area of expertise is surgery of the spine and neck. Dr. Shim is involved in a number of research projects including the development of minimally invasive spine surgery, and has written several book chapters on back surgery techniques. As a Tampa Bay Orthopaedic Specialists for many years, he has been elected to many leadership positions. He is the Section Chief of Orthopaedic Surgery for the Mease Hospitals, as well as Co-Director of the Mease Neuro-Ortho Spine Center. Dr. Shim has been practicing in the Tampa area  since 1993.  While there are many fine Tampa Bay orthopaedic specialist physicians, he hopes to deliver a more personal patient relationship.  He works closely with Jason Mazza, SA-C, but he will be seeing you on almost every visit. For appointments, please call our Westchase office at 813-814-9251.
 The Westchase office is  located at 12780 Race Track Road, Suite 200 Tampa, Fl  33626.
Last modified: October 22, 2019